As the world continues to move at a lightning-face pace toward the digital marketplace, it has become more important than ever for businesses and brands to optimize their online potential. The key to thriving on Digital Main Street? Powerful SEO that drives high levels of website traffic to your digital presence.
One of the most effective ways to grow your brand presence online and capture a competitive edge is through successful backlinks. With backlinks, you can take advantage of traffic being driven to your website from other locations across the internet, typically by other websites linking to your content. Backlinks can help you gain digital notoriety, increase your reputation as a subject matter expert, and boost your search engine optimization to bring in more paying customers.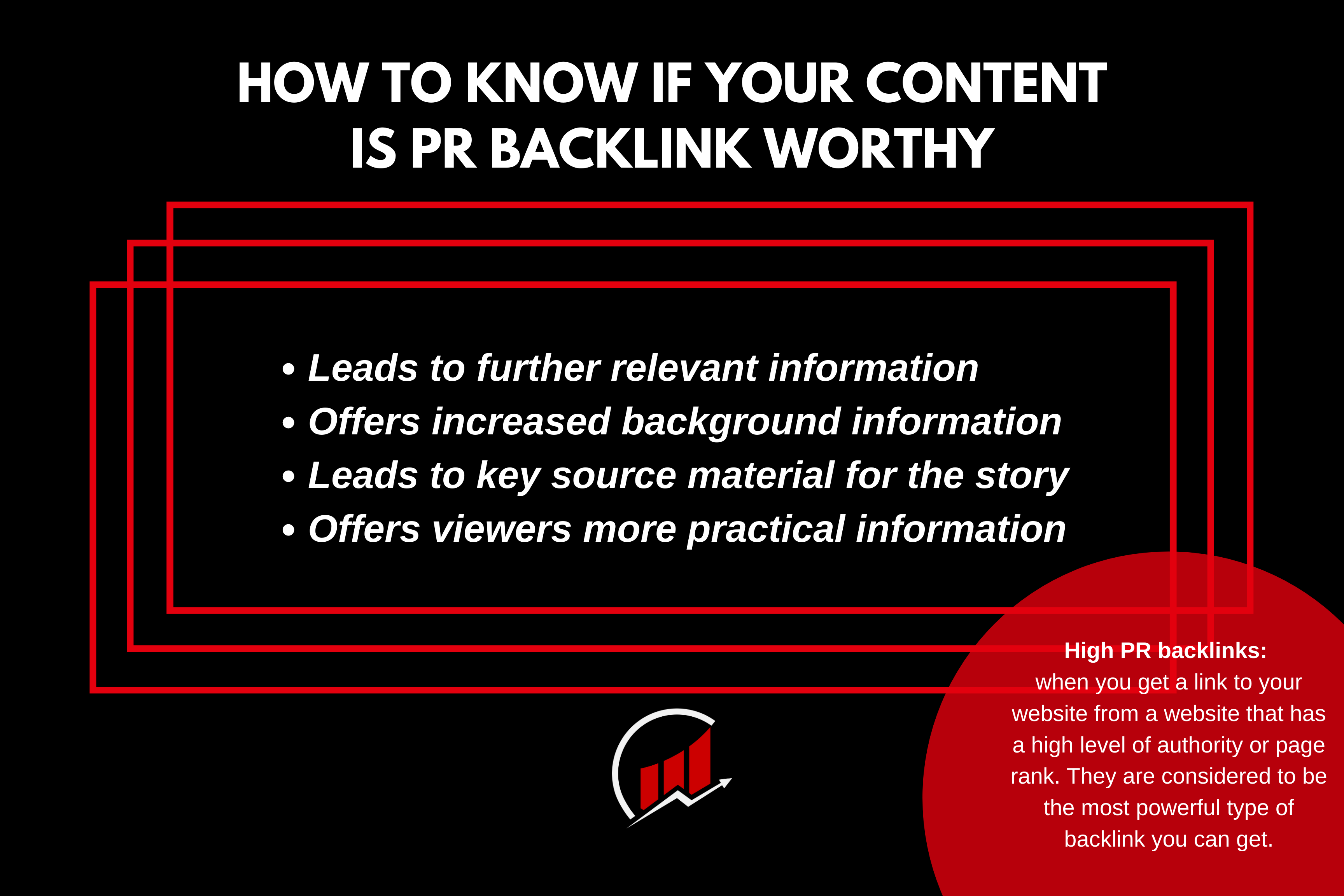 As the digital competition heats up, more and more online brands are looking for new ways to engage customers through unique backlinks. An emerging – and surprising – place to earn powerful backlinks is through public relations and news media sources.
The PR Potential
Now more than ever web users are scouring news and PR websites to learn more about what is happening around the world at any given moment. Tucked within informative articles are various opportunities for backlinks that can really boost a brand's SEO potential.
In the world of digital marketing and website optimization, you are always looking to increase your domain authority (DA). A strong DA can be built through consistently earned backlinks with reputable and popular websites. The higher your DA, the higher your SEO potential as search engines such as Google and Bing will snag your site first when analyzing SEO.
The search for an increased DA has found a new home in PR and news sites. If your website can provide engaging and informative content that PR writers find to be an added value to their content, you can quickly begin to build backlink relationships with valuable sources.
Wondering what PR and news copywriters are looking for in backlinks? Here are a few characteristics that can help you know if your content is PR backlink worthy:
The backlink leads to further relevant information
The backlink offers increased background information
The backlink leads to key source material for the story
The backlink offers viewers more practical information
As you can see, backlinks in PR are often picked up if they are "editorially justifiable" – meaning that they add a unique value proposition to the piece that doesn't come off fake or forced.
Learn How To Capture PR Backlinks
Understanding how to earn high-powered PR backlinks can be a tricky process. Finding the right source and impressing them enough to cause them to bite on a backlink proposition can often be a combination of hard work and luck.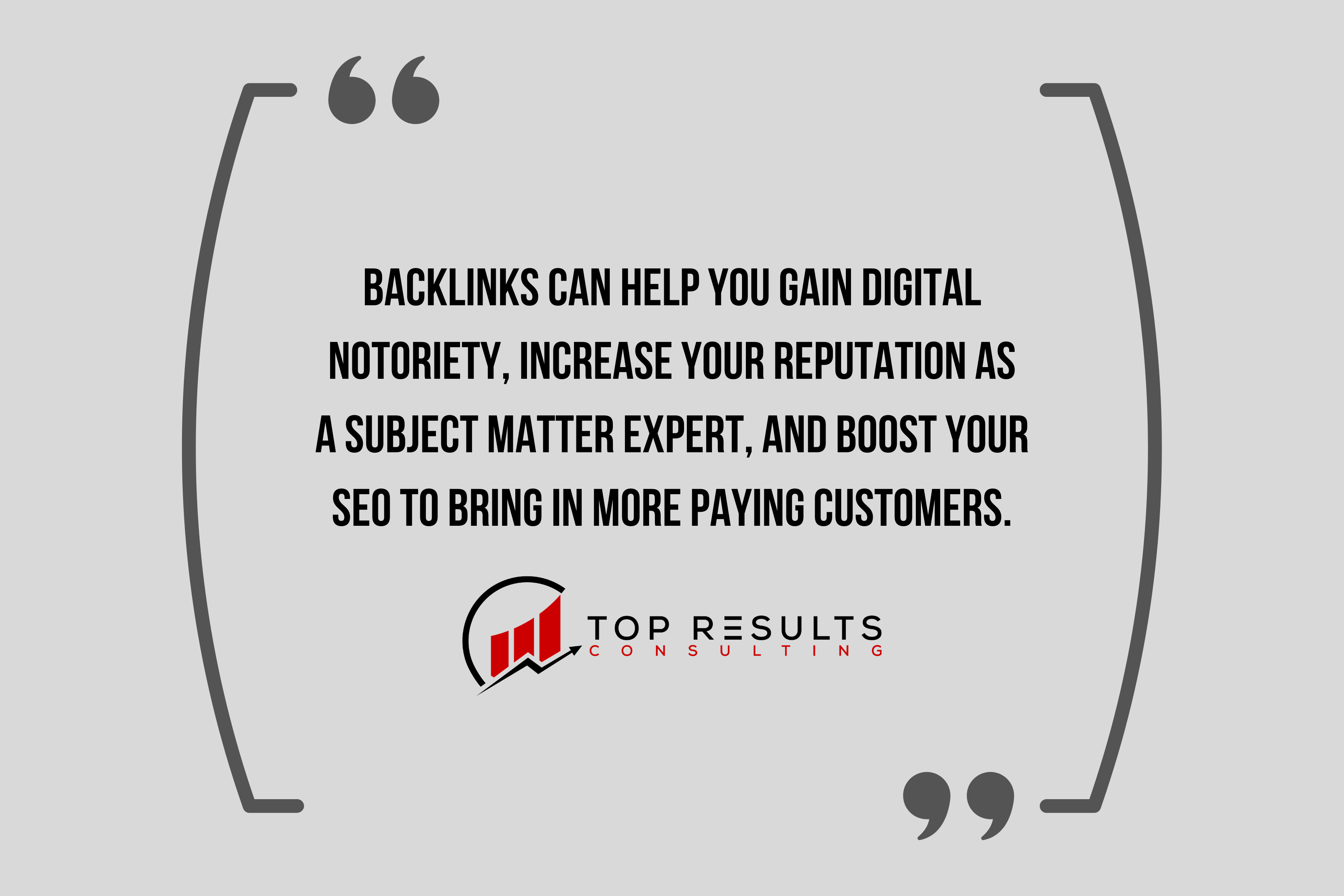 If you are looking for a boost in helping capture quality backlinks, the team at Top Results Consulting can help you develop and implement a backlink strategy that will start you down the road to boosting your SEO fast. With years of experience helping a variety of clients achieve SEO success, you can trust the team at Top Results Consulting to deliver the results that your website needs to rise above the competition.
Contact our team to learn more about backlinks and other SEO tools!